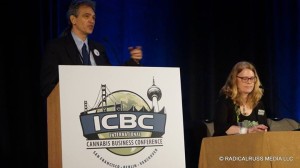 Download a PDF biography to use for speaker introductions
See the 2015 Skunk magazine Emerald Cup, Lifetime Achievement Award interview with Conrad and his wife, Mikki Norris, by Pebbles Trippet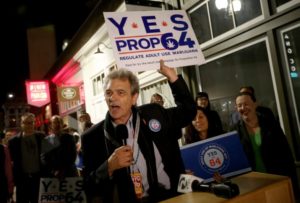 To arrange interviews, speeches, presentations, consultations, essays, artwork, analyses, and / or publication and translation rights, call 510_275-9311 or email case@chrisconrad.com
Author, educator, museum curator, publisher, internationally recognized media spokesperson and a motivating speaker; Chris Conrad is a court-qualified expert on Cannabis Hemp (Marijuana) who is cited in numerous California Appellate Decisions and Supreme Court rulings. No stranger to controversy, Conrad is a strong critic of the failures of the drug war and the harm that prohibition has caused to society.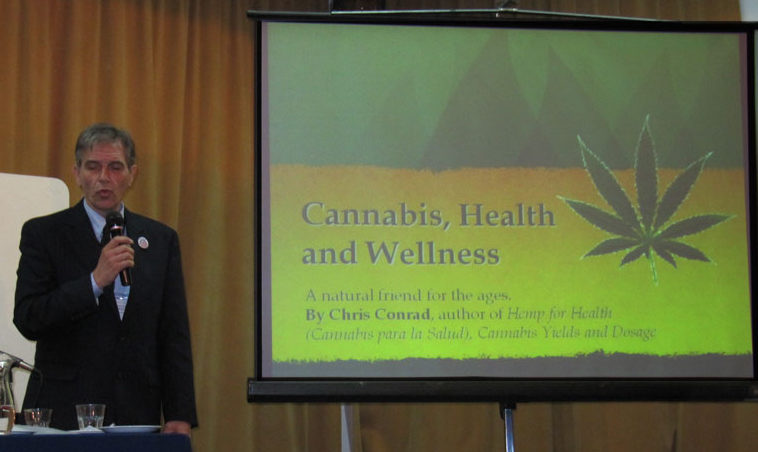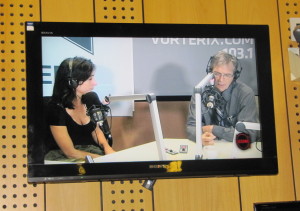 A quick-witted, well-rounded and frequently funny expert on the history, medical, social, economic and ecological aspects of Cannabis hemp, he has written five groundbreaking books on cannabis and the drug war, including his latest work, The Newbie's Guide to Cannabis and the Industry. He advocates full restoration of industrial hemp, medical marijuana with a doctor's supervision, and setting a legal age of consent for marijuana gardening and use by responsible adults in a competitive and regulated market.
Conrad was editor in chief of two cannabis-themed newspapers, West Coast Leaf (now theLeafOnline.com) and Oaksterdam News. He is a professor at Oaksterdam University.
Reset.me interview with Chris Conrad about The Newbies Guide to Cannabis and the Industry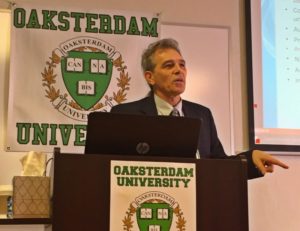 Chris Conrad and his wife, Mikki Norris, researched legal cannabis cultivation in Holland 1993, including an extended stay at Sensi Seeds' famous "Cannabis Castle" in 1992 and were designing curators of the Hash, Marihuana and Hemp Museum in Amsterdam from 1992 to 2011. Conrad also curates the Oaksterdam Cannabis Museum since 2010. He knows his facts and won't duck your toughest questions (and yes, he has inhaled). He heads up a number of prominent reform organizations and is considered an architect of the cannabis hemp reform movement. He was state community action coordinator for the petition drive that launched the 1996 California Medical Marijuana Initiative, Proposition 215, which passed with 56% of the vote in 1996 and helped in the writing of the Medical Marijuana Program Act SB 420, the first state law in the country to legalize sales of marijuana.
Click here to read some articles written about
Chris Conrad and his wife, Mikki Norris.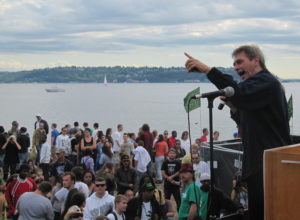 Chris Conrad is founder and director of the Business Alliance for Commerce in Hemp (BACH), the Family Council on Drug Awareness (FCDA) and the American Hemp Council, and was the first president of the Hemp Industries Association (HIA). He is art director for the Human Rights and the Drug War exhibit. He is also on the boards of Human Rights and the Drug War and the 420 Archives
Chris Conrad has presented expert testimony at government hearings and consults with legislators. He founded the American Hemp Council in 1989, was a chief proponent of the 1992 and 1994 California Hemp Initiatives, and portrayed "Johnny Marijuanaseed" in the classic PBS program
The Nineties
"Hemp Show #1."
---
Chris Conrad advocates setting a legal age-of-consent for adult marijuana use. An acknowledged expert on the broad spectrum of industrial, ecological and social uses of cannabis hemp, he is a popular and entertaining guest speaker on interview and call-in programs, as well as on college campuses. Born in 1953, he is a businessman, consultant, lecturer and speaker, writer, editor, fine and graphic artist, designer, researcher, analyst, community organizer, historian, orator, political cartoonist and philosopher. His original acrylic painting, "Hemp Fields of Tomorrow," is displayed in the Hash-Marihuana-Hemp Museum in Amsterdam, Holland. He wrote and produced a play entitled, Marijuana! Conrad is a former seminarian who holds an honors degree in fine art and communications from California State University, Dominguez Hills.
Conrad has been quoted in The Washington Post, USA Today, Wall Street Journal, L.A. Times, California, Atlantic Monthly, Vegetarian Times, Earthkeeper, Earth Island Journal, High Times, Denver Capitol Reporter, by the AP, UPI, KGO, Radio Netherlands News Service, Pacifica News, Canadian Broadcast Co., and many other national and international news sources.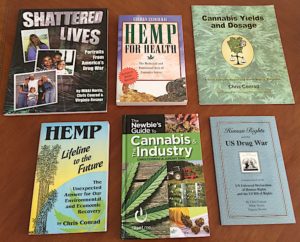 The initial printing of Hemp, Lifeline to the Future sold out in just nine months and the book is going into its third edition. Its cover has appeared on CNN's Larry King and on KRON's Money Talks, and made CNN News, MTV News, plus the national broadcast news when a political activist sent a copy of the book to then-President Clinton — along with a quarter-pound of marijuana.
Mr. Conrad has appeared on television news and talk shows including Goodnight America, California This Week, and Today's Religion, cable programs, such as The Exchange, and Bay TV, syndicated radio programs including George Noory, Art Bell, Talk Radio Network, People's Radio, Talk America, Earth Break, Natural Health Alternatives Radio, Unified Solutions, and College Radio Network.
News articles about Chris Conrad
Reset.me interview with Chris Conrad about The Newbies Guide to Cannabis and the Industry book. 2016

Skunk magazine Emerald Cup, Lifetime Achievement Award interview with Conrad and his wife, Mikki Norris, by Pebbles Trippet. 2015

CannabisRadio.com interview 2016

Living Legends of Pot High Times magazine. 1997-1999

Local Heroes SF Bay Guardian Chris Conrad and Mikki Norris, 1999

Cannabis Culture, Aug 1999

Hemp Today, Jan 99

Expert Witness Calaveras Enterprise, Jan 99

Qu'est-ce que je risque à fumer du cannabis à San Francisco? French Morning online magazine, 2016

LA Weekly "How the Nation's Oldest Medical Marijuana Law Could Be Affected by Proposition 64," October 2016

East Bay Times "If Prop 64 passes, what happens to prisoners"
Brief Bio: Chris Conrad, Oaksterdam University instructor and internationally respected expert on industrial hemp, cannabis cultivation, processing and consumption, is a court-qualified expert witness who legally grew and processed marijuana in Europe and has testified hundreds of times in state and federal courts. He is author of Hemp: Lifeline to the Future and Hemp for Health, one of the first books to promote CBD. His research monograph, Cannabis Yields and Dosage, is a standard in the field and he co-founded theLeafOnline.com news service. His latest book is The Newbie's Guide to Cannabis and the Industry. He consults with Drug Policy Action.
Conrad has a Bachelor's Degree in Fine Arts and Communication from California State University.