Effective November 9, 2016:
Here are California's adult use marijuana laws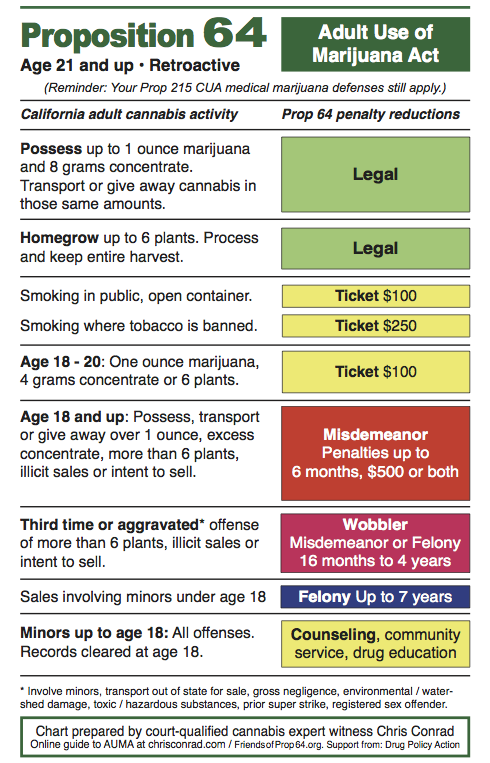 Learn more about Proposition 64 by reviewing this link. Continue reading Summary of California's new marijuana laws →
Review, explanation and analysis

By Chris Conrad, with Mikki Norris, Lauren Vazquez and assorted other attorneys and experts on the initiative.  © Drug Policy Action, 2016
This document explains the structure and functions of the proposed Adult Use of Marijuana Act (signatures turned in May 4, 2016 no ballot number assigned yet.)
Download a PDF of the original Powerpoint presentation
It begins with a brief history of the legalization process in California and the US, followed by an overview of the initiative, how it interfaces with medical marijuana laws, newly legal activities, commercial regulation, enforcement penalties, taxes, disbursements social justice aspects and AUMA's importance going forth from here.
Continue reading Prop. 64. Adult Use of Marijuana Act Explained →
20th Annual Report, 1989: California state Prosecutor's Report on Marijuana & Drugs (Excerpt)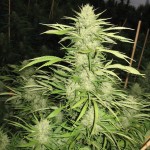 About the Report: This report was prepared by a panel of experts commissioned by State of California Attorney General John Van de Kamp. Upon receiving the panel's recommendations, based on its 20-year study of the crisis in drug policy, AG Van de Kamp — by then a candidate for governor — suppressed the report and refused to publish it. The panel published its final report at their own expense.  Continue reading California AG Panel: Legalize home grows, gifting →